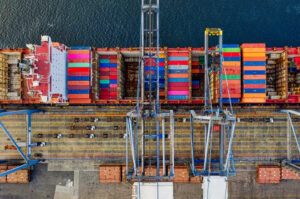 Clearance
At Praemium ACE Foods, we take pride in our ability to clear goods at port quickly and smoothly. We provide guidance for clearing agent services to all customers free of charge, resulting in considerable savings for the customer.
Export Documentation
An inspection by an accredited inspection agency (i.e. SGS) report will be provided to the customer when:
Praemium ACE Foods product leaves the mill/storage

Praemium ACE Foods product reaches port warehouse

Freight is on board.    
An Ace Foods Operations staff member will provide the following documents to the customer:
Original invoice and packing list  

Copy of original Bill of Lading (BL)

Proof of insurance

Testing or international survey form

Original fumigation report

Original certificate of origin

Original health and sanitary certification
Shipping
The Pre-loading Survey
Our Shipping Manager carries out the following pre-shipping survey on port independent of the shipping agency:
That the vessel's holds are clean and free of salt or other residues.

Hatch covers are weather-tight.

There are adequate ventilation systems onboard which are   unobstructed

Material used as dunnage is clean and dry.

Adequate ventilation channels should have been constructed.

Moisture tests are conducted on the cargo to ensure it is within the moisture content limits noted on the cargo quality certificate or as per the receiver's requirement.

Independent tallying of cargo to avoid shortage claims.

Pre-loading inspection/continuous tally onboard to ensure that only sound bags are loaded into the vessel.

Visual quality inspection of the cargo to eliminate the loading of any damaged, cut/torn or heavily stained bags.

Packing and marking inspections.

All bags are the same size. 

Spare empty bags are included with the cargo in case bags are torn or damaged during carriage or discharge.