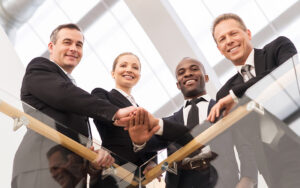 Our development team in Rwanda is always hard at work ensuring the quality of Praemium ACE Foods products and services, widening our reach, and coming up with new and sustainable ways to feed the world. 
If there's a food product you'd like to import or export, contact this team to discuss. We are constantly adding new products from global suppliers to our roster, and may have the most economical and efficient way to procure and ship a special order. 
The ACE Operations team are all French-speakers, catering to Francophone Africa buyers and partners.