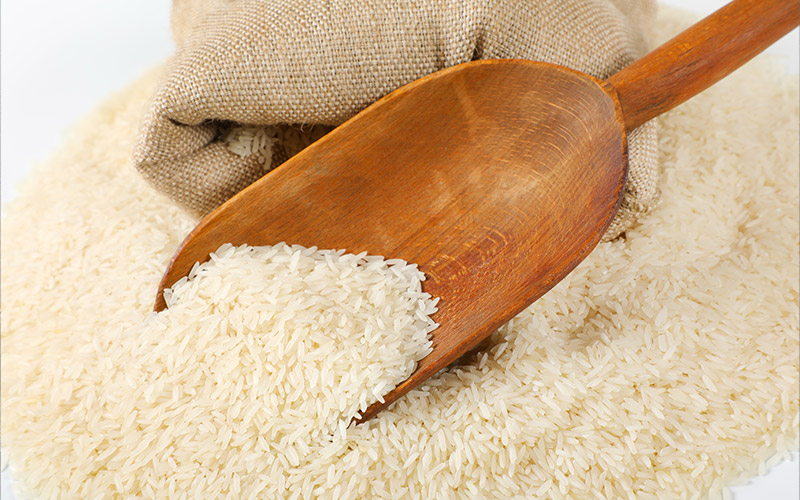 India is the world's largest exporter of rice, and at Praemium ACE Foods, we strive to keep Indian farmers working productively and delivering a top product to a hungry market. 
The rice we farm, source, and deliver has high nutritional value, and is safely and reliably shipped and sold at reasonable prices. For developing nations suffering the effects of unreliable food supply, ACE food products are affordable sources of life-sustaining nutrition. 
The rice paddies in Uttar Pradesh, Haryana and Punjab produce superior rice due to their climate and soil conditions. That is where you will find Praemium ACE Foods teams working closely with farming communities to help them improve the quality of their product, streamline their labor, and provide a sustainable living for their families. 
How Praemium ACE Foods Rice Protects the Environment
Our farmers are trained to follow the SRI (System of Rice Intensification), an agro-ecological methodology to increase the productivity of irrigated rice by changing the management of plants, soil, water and nutrients. This approach is based on the cropping principles of significantly reducing plant population, improving soil conditions and irrigation methods for root and plant development, and improving plant establishment methods.
Rice in Developing Nations 
Rice is an essential commodity in developing nations. In Sierra Leone, rice provides an estimated 42 percent of calories consumed, and the average household consumes rice six days per week. Rice dwarfs all other countries' imports. 
Rice export from Indiahelps generate tremendous cash flow for Indian farmers. These farmers live in different rice-producing states of India such as West Bengal, Jharkhand, Odisha, Haryana, and Punjab. To ensure that only the highest quality of thin rice grains reach different countries of the world, Praemium ACE Foods storage is done in a pesticide-free environment.
Pricing is dependent on the prevailing market rate: please contact us for current rates and pricing.
Rice Specifications 
Basmati 1121, 1509, Pusa Basmati –Available as par boiled, raw and brown rice
Grain length – 8.33 mm to 8.35 mm
Broken – 2% maximum
Damaged and discoloured – Nil
Paddy Grain – Nil
Foreign Matter – Nil
Taste – naturally Sweet
Moisture -12%
Silky Sortexed – 100%
Aroma – contains mark degree of Aroma in raw and cooked stage
IR 64-5%Broken -–Available as par boiled, raw and brown rice
Grain length – 6 mm+
Moisture – 14%
Yellow Kernel (max) – 1.50%
Red and Stricken Kernel (max) – 1.0%
Foreign Grain (max) – 0.5%
Paddy Grains -NIl
Silky Sortexed – 100%
IR 64-10%Broken
Grain length – 6 mm+
Moisture – 14%
Yellow Kernel (max) – 1.50%
Red and Stricken Kernel (max) – 1.0%
Foreign Grain (max) – 0.5%
Paddy Grains – NIl
Silky Sortexed – 100%
IR 64-25%Broken
Grain length-6 mm+
Moisture – 14%
Yellow Kernel (max) – 1.50%
Red and Stricken Kernel (max) – 1.0%
Foreign Grain (max) – 0.5%
Paddy Grains -NIl
Silky Sortexed – 100%
IR 64-100%Broken
Grain length – 6 mm+
Moisture -14%
Yellow Kernel (max) – 1.50%
Red and Stricken Kernel (max)-1.0%
Foreign Grain (max) – 0.5%
Paddy Grains – NIl
Silky Sortexed – 100%
PR 14-–Available as par boiled, raw and brown rice
Grain length – 6.85 mm
Moisture – 12%
Admixture – 2%
Broken – Less than 0.75%
Silky Sortexed-100%
Sugandha-–Available as par boiled, raw and brown rice
Grain length – 7.85mm
Moisture – 12%
Admixture – 2%
Broken – Less than 0.75%
Silky Sortexed – 100%